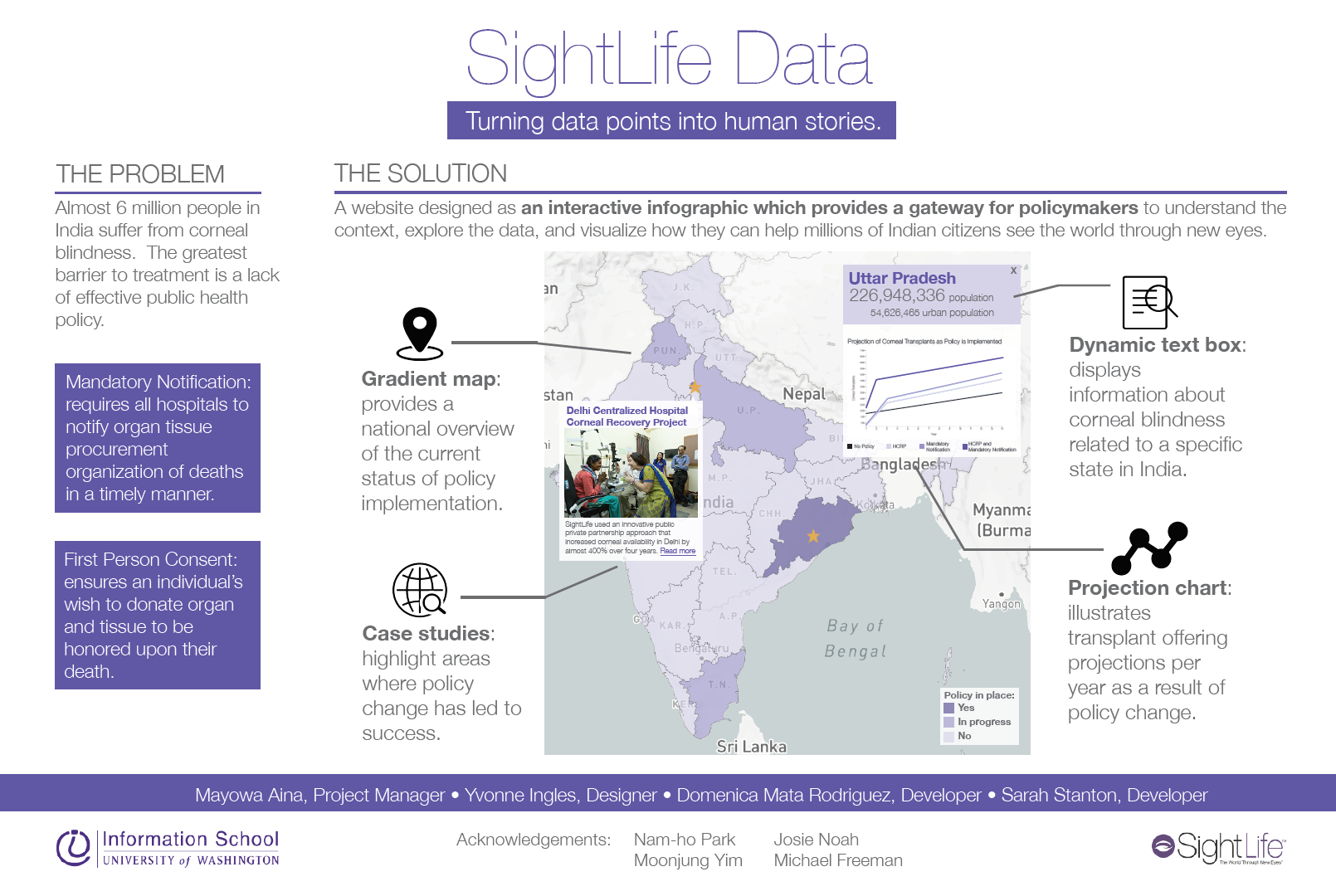 Problem: Almost 6 million people in India suffer from corneal blindness. The greatest barrier to treatment is a lack of effective public health policy.
Solution: A website designed as an interactive infographic which provides a gateway for policymakers to understand the context, explore the data, and visualize how they can help millions of Indian citizens see the world through new eyes. 
Team: Eyemazing
Mayowa Aina – Project Manager | Yvonne Ingles – Designer | Domenica Mata – Developer | Sarah Stanton – Developer
Sponsor: Josie Noah, SightLife 
For my undergraduate capstone project in the iSchool, I served as the project manager for a 4-person development team tasked to build a data visualization tool for SightLife. SightLife is the only non-profit organization dedicated to eradicating corneal blindness worldwide. One of the ways the organization is working towards complete eradication is through partnering with governments to create public health policies that encourage corneal tissue donations, increase the efficacy of corneal transplants, and increase the number of transplant offerings. Our team created a website that synthesized the information and data that the organization had and presented in a dynamic way to persuade viewers to partner with SightLife.
In addition to serving as the project manager and main source of communication and spokesperson for the project, I was also responsible for all of the copy on the site, appropriately communicating the research, and contributing to the overall design of the site.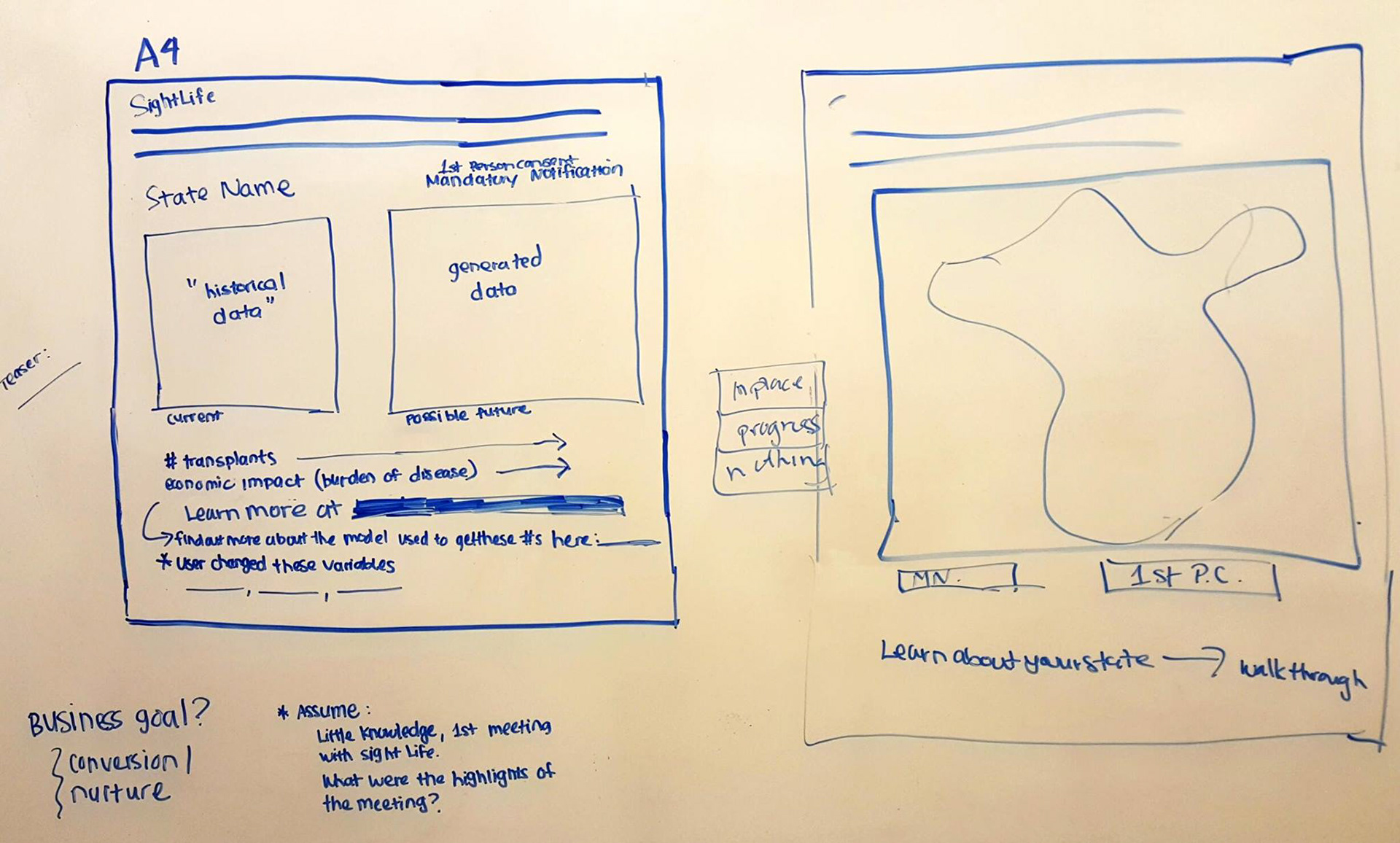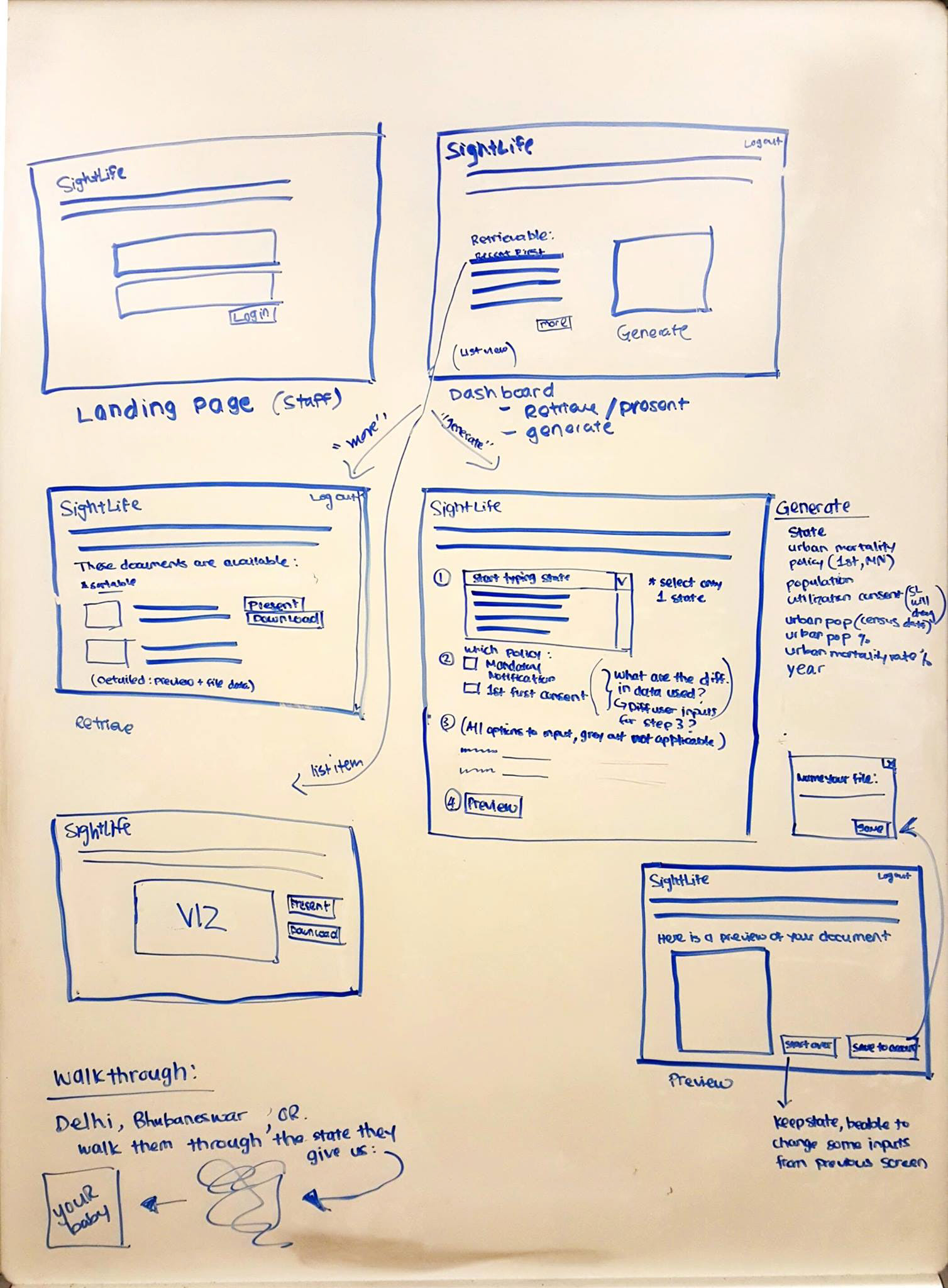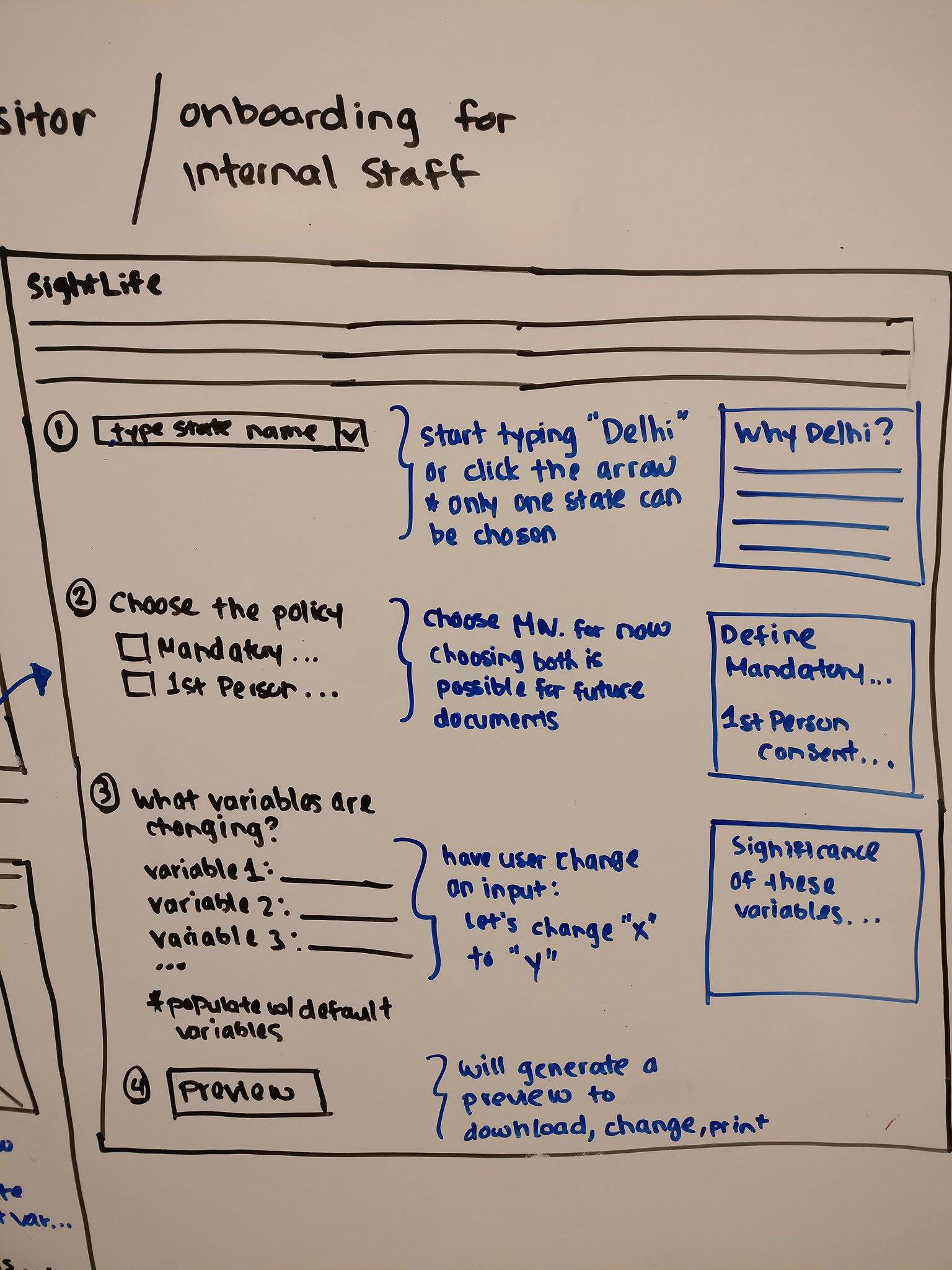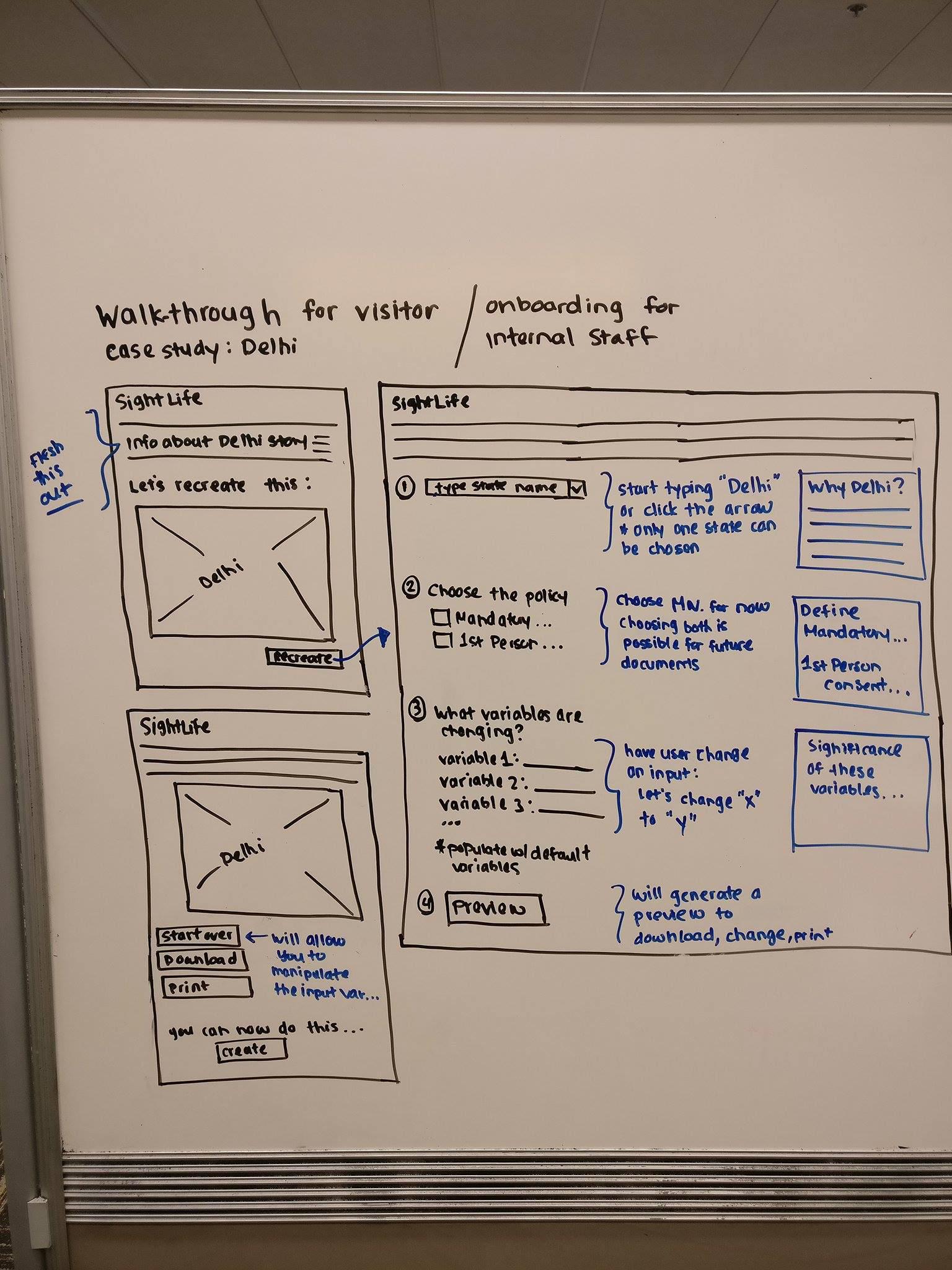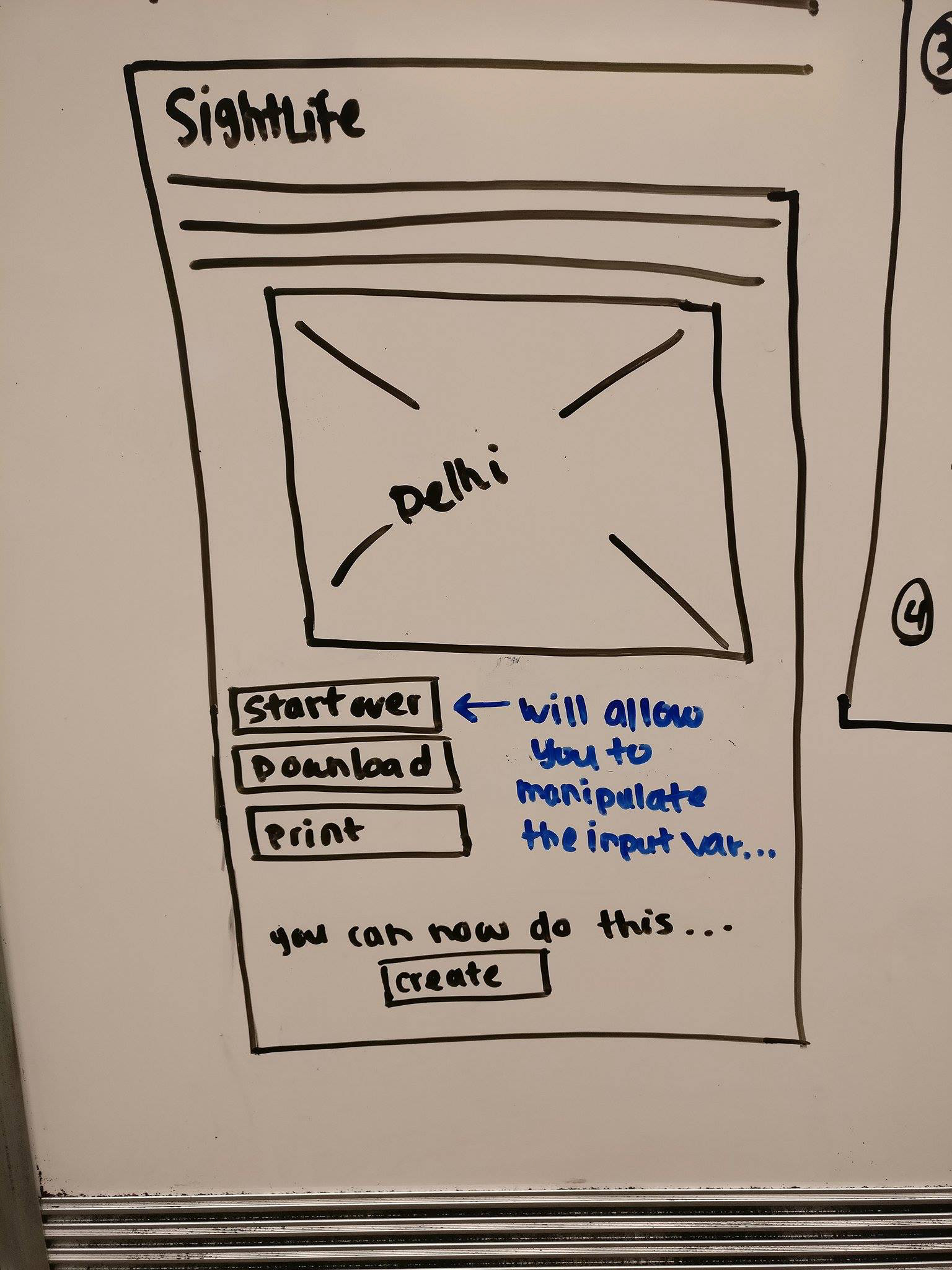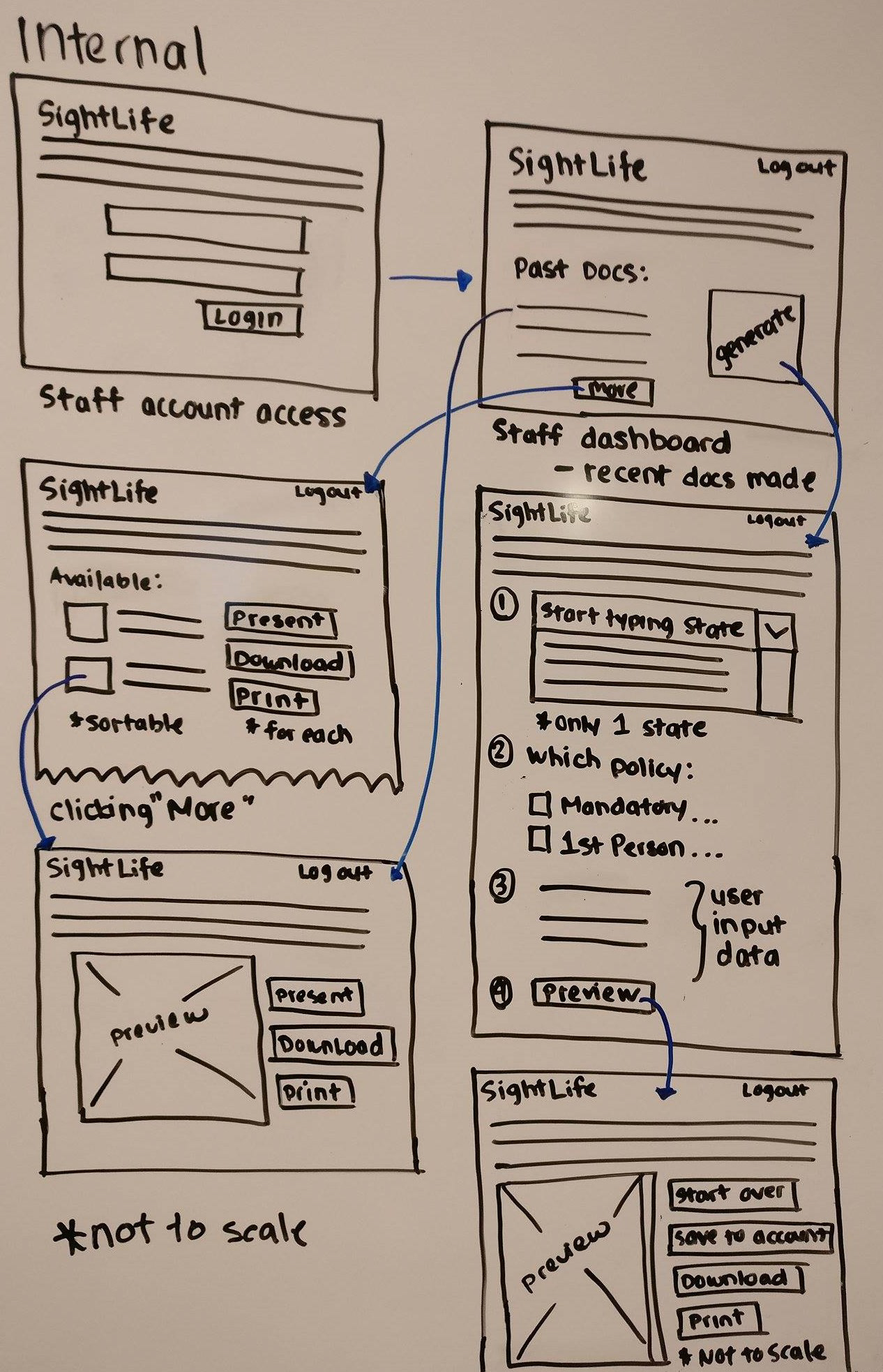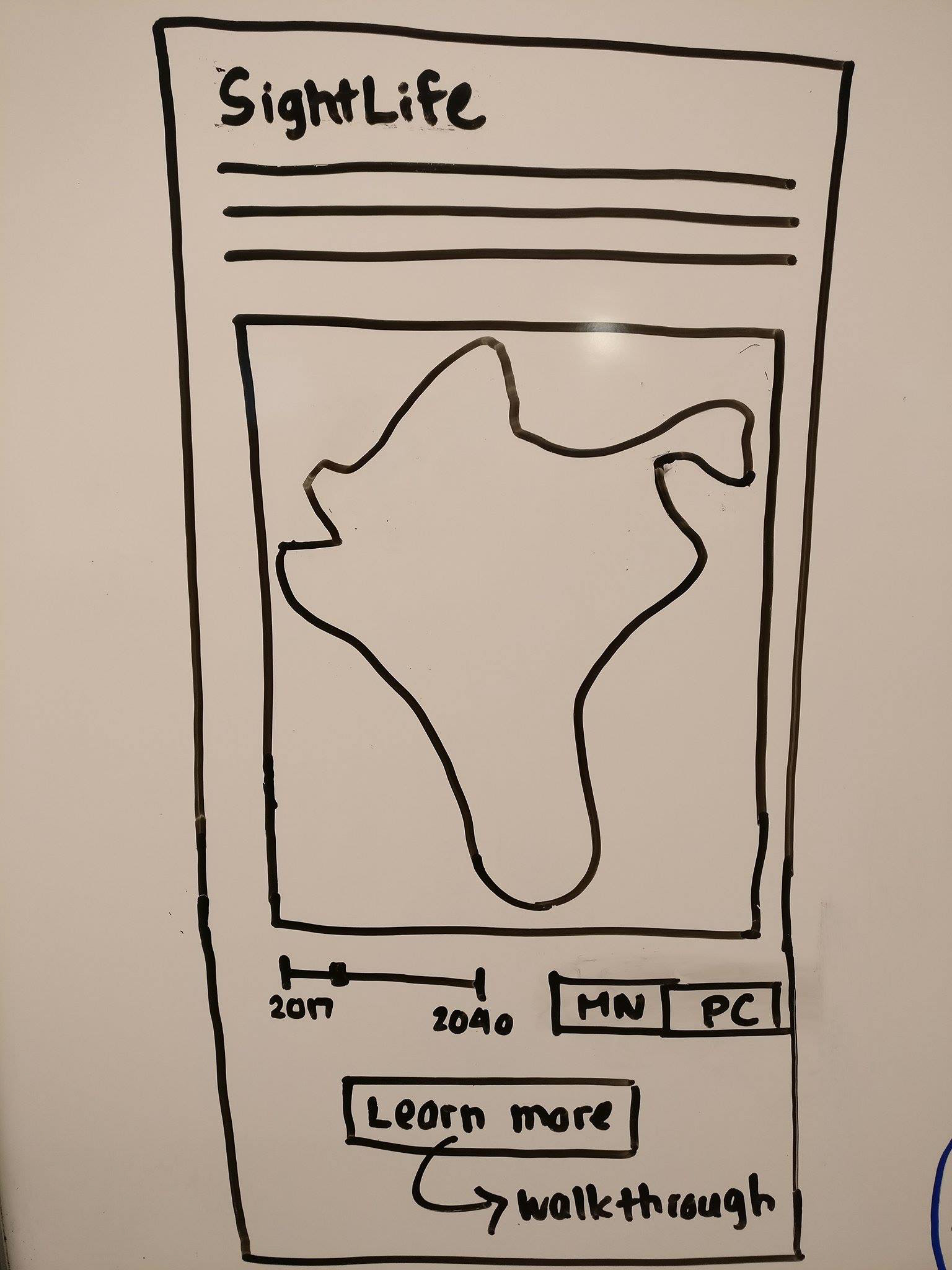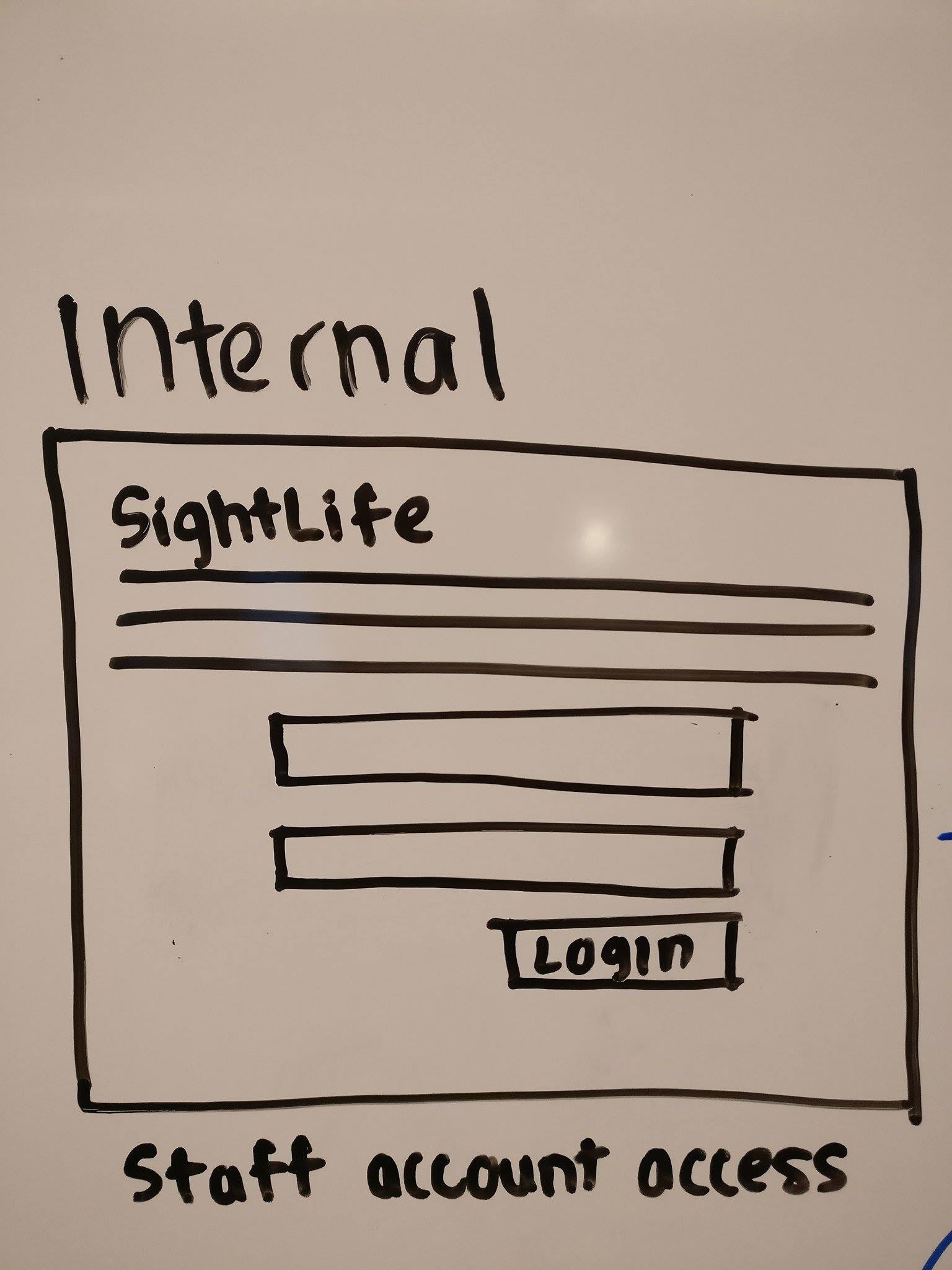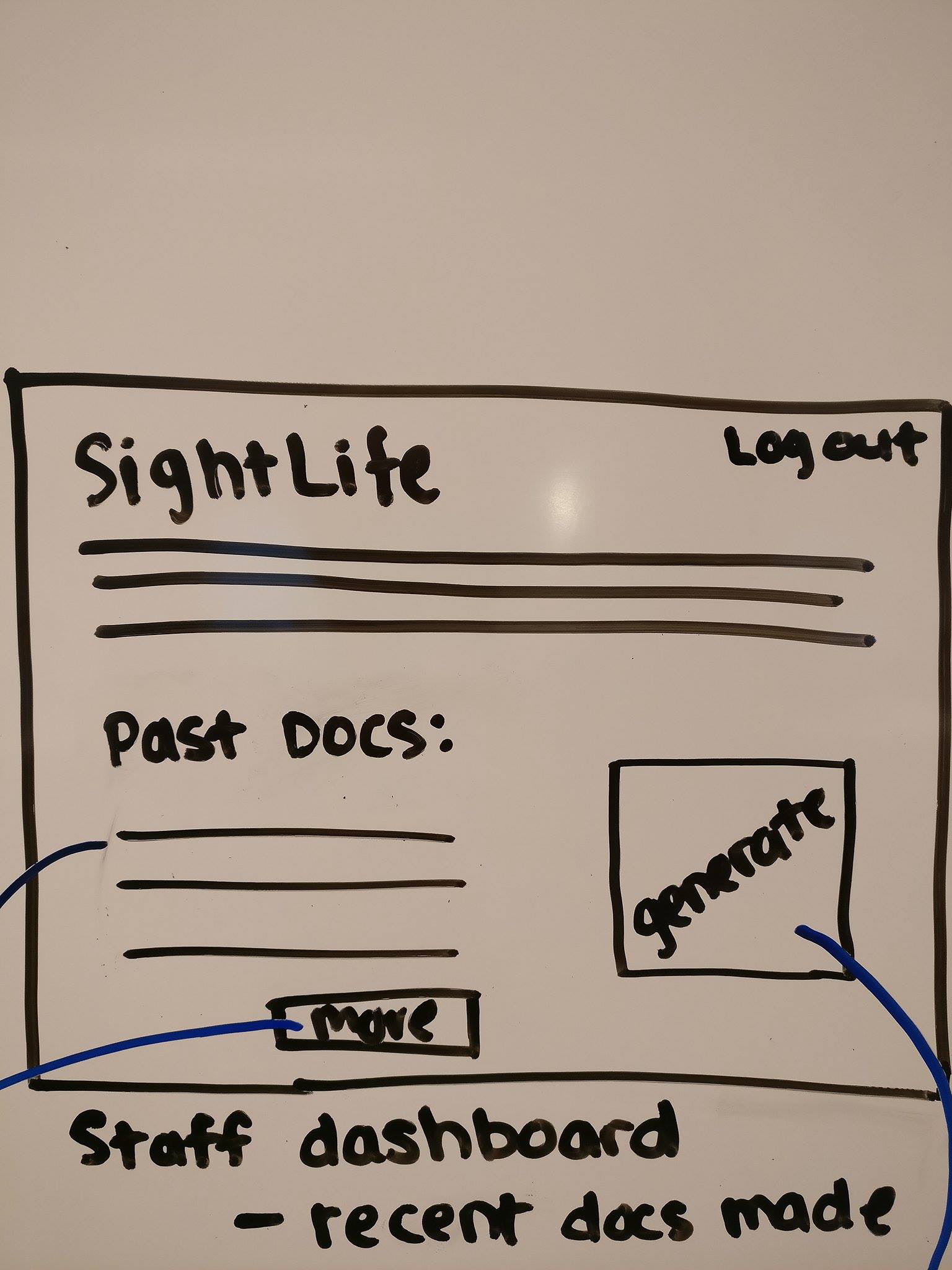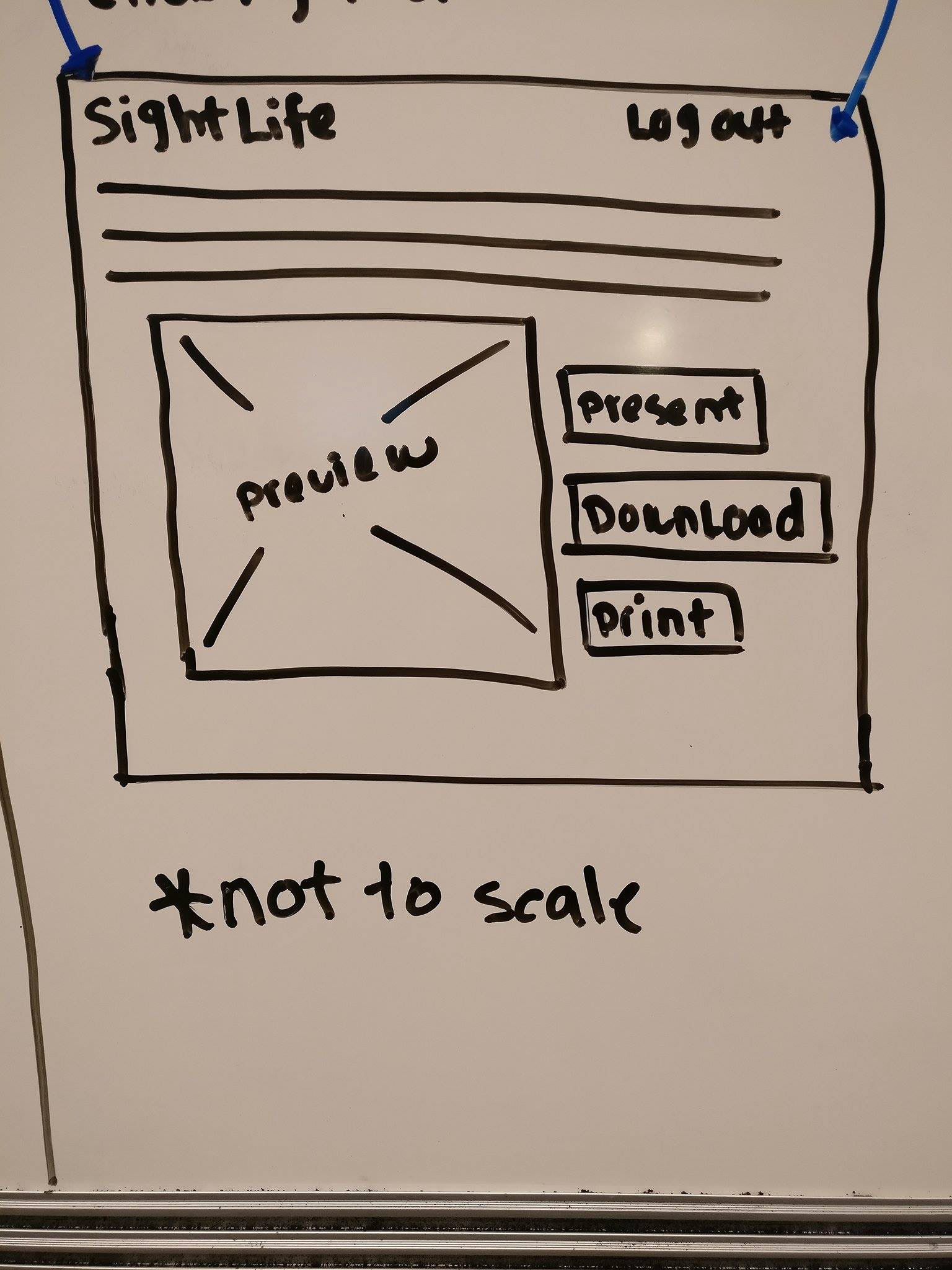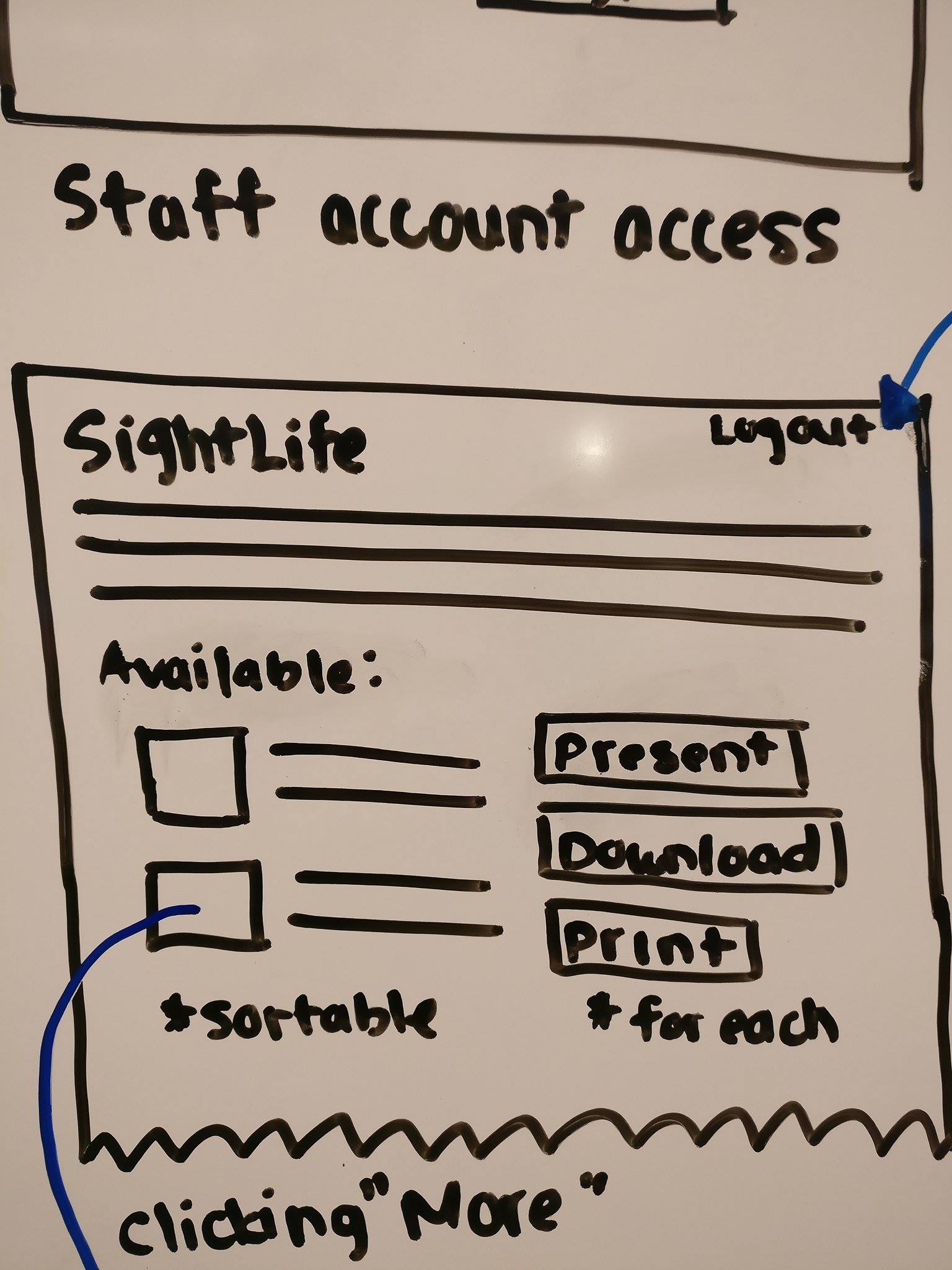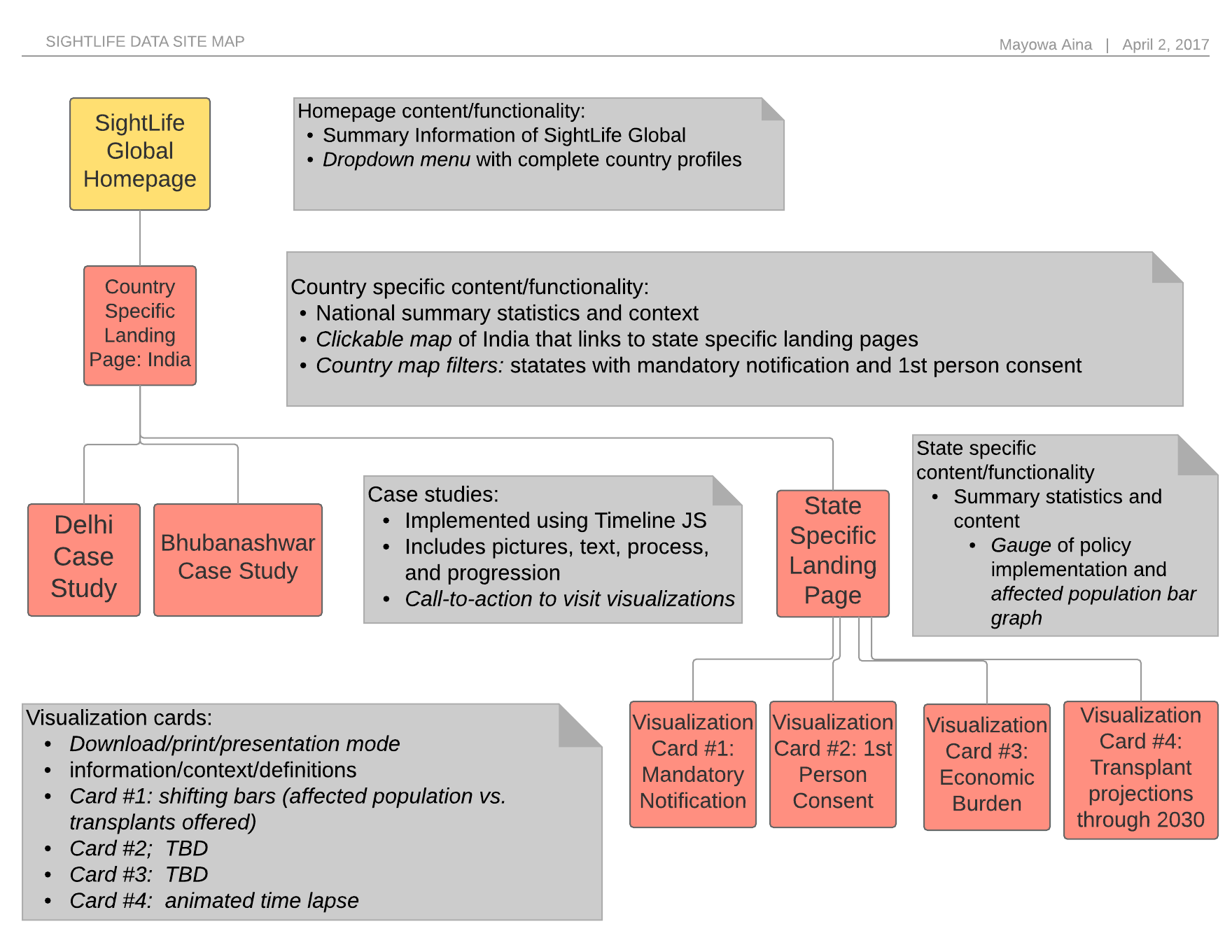 Over the course of 20 weeks, our team built and iterated on about 4 different websites. We received constant feedback from our sponsor, industry professionals, mentors, instructors, and peers. Our final product was met with praise from both our sponsor and instructors. 
FEATURES
Our features include:
INTRODUCTION TO POLICY CHANGE
The portal is designed as a one-page infinity scroll with several sections. At the top of the site, we introduce the portal, the related policies, as well as a pitch video describing the project, the problem, and our solution.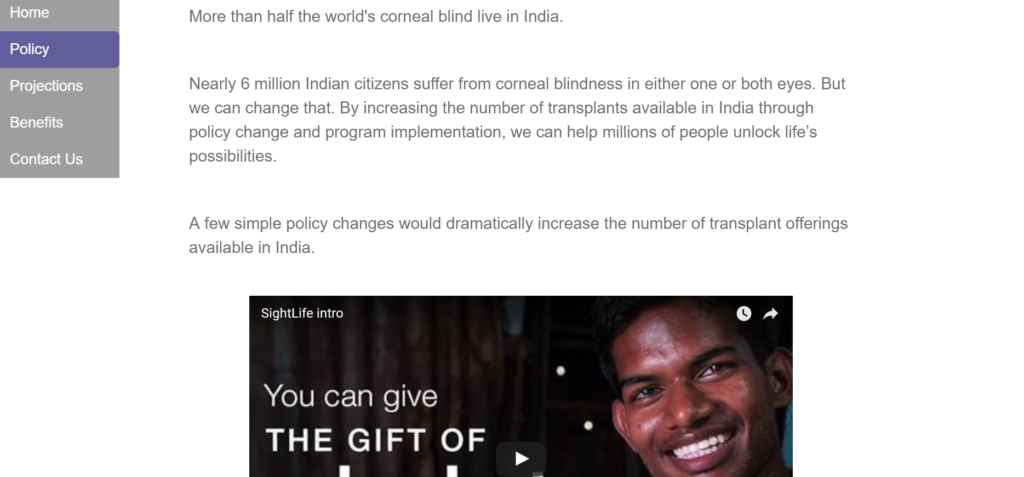 We wanted visitors to be able to view policy implementation data specific to each state. This was consistent with the data we were given from the organization and reflected what the organization was looking to accomplish – to show the potential projected increase of corneal transplant offerings over time given policy implementation.
The way in which we developed the map also lends itself well to scale if the organization decides to produce similar data visualizations for other countries.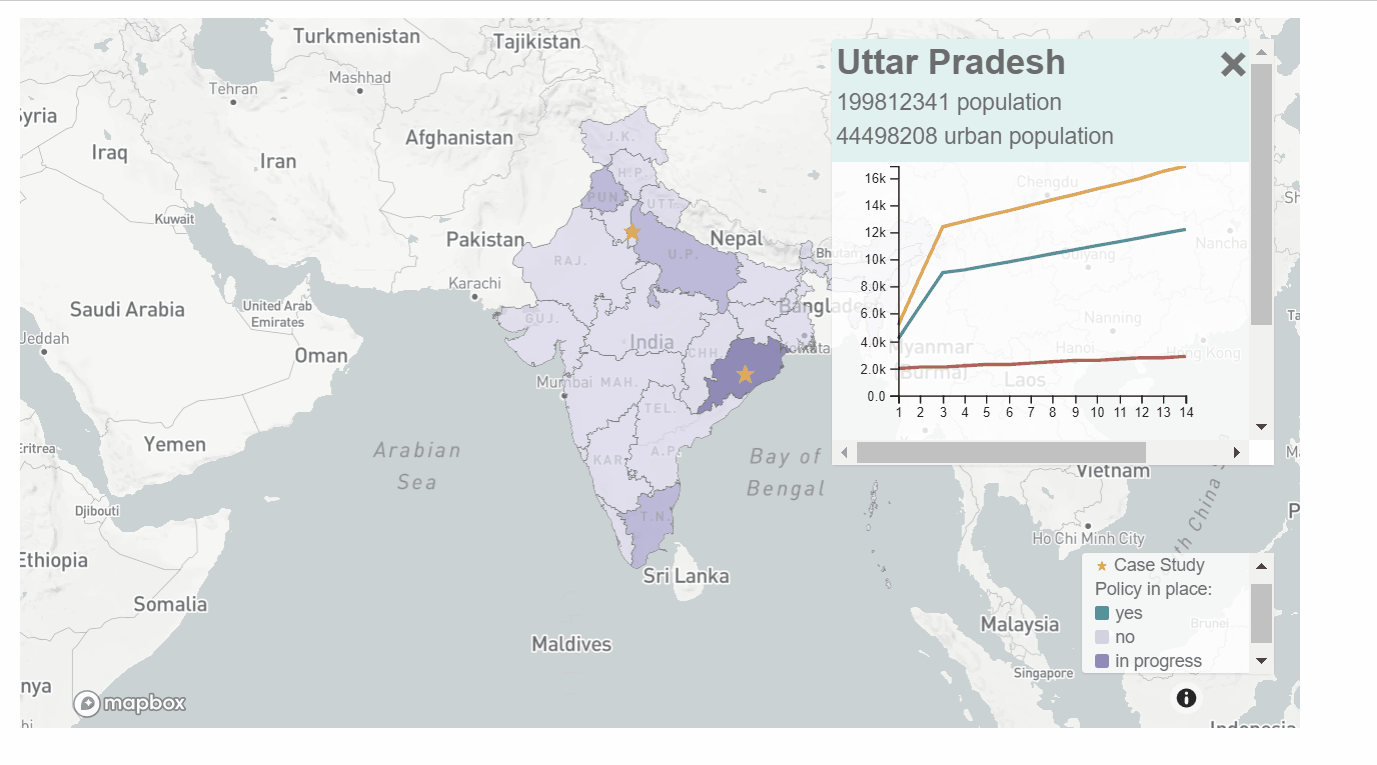 The organization wanted to feature case studies they had done which demonstrated the success of the implemented policy. We used stars to indicate where case studies were located and pop out boxes briefly described the content of the study and provided a link to an in-depth online presentation with the details of the study. Case studies were located in the cities of Delhi and Bhubaneswar.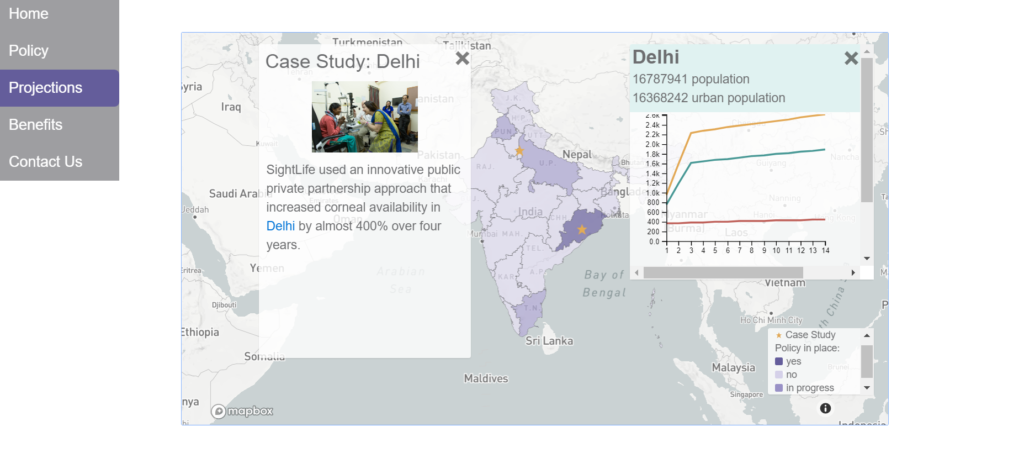 We then round out the site with cards which describe the major benefits of the policy implementation as described in a theoretical framework used by the organization.