The Shelf Life community storytelling booth is a project motivated by the increasing change taking place in the Central District. We capture and amplify the stories of long-time residents of the CD with the hope that these stories will help developers, politicians, and shiny new neighbors, and others understand the history of the area. These stories highlight the contributions made to the city by the very people who are currently being pushed out. Community members tell stories of innovation, creativity, love, entrepreneurship, community, and history.
As a story editor and producer I help conduct interviews, capture oral histories, edit audio stories, participate in community engagement/recruitment, manage volunteers, and participate in the development of a digital storytelling platform. 
Featured on this page are a few of the stories that edited. All stories can be found at 
shelflifestories.com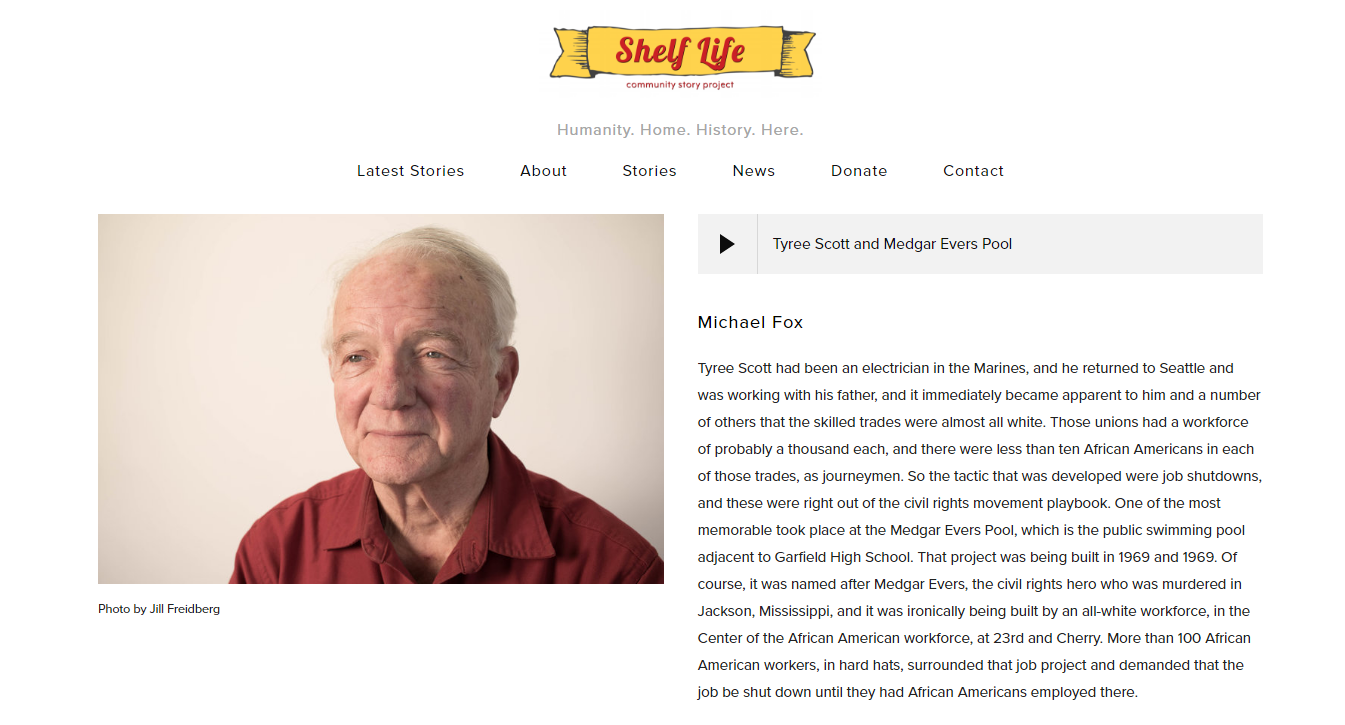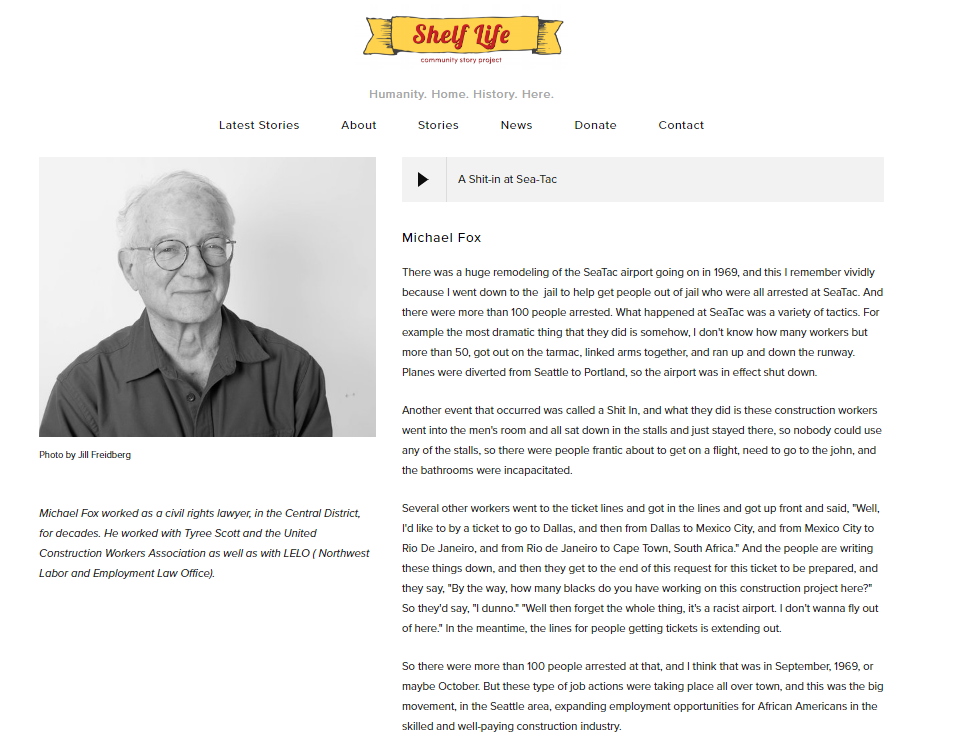 Part of my time at Shelf Life has been funded by the
Mary Gates Leadership Scholarship
at the University of Washington. I presented the following poster about my work at the 2017 Symposium.